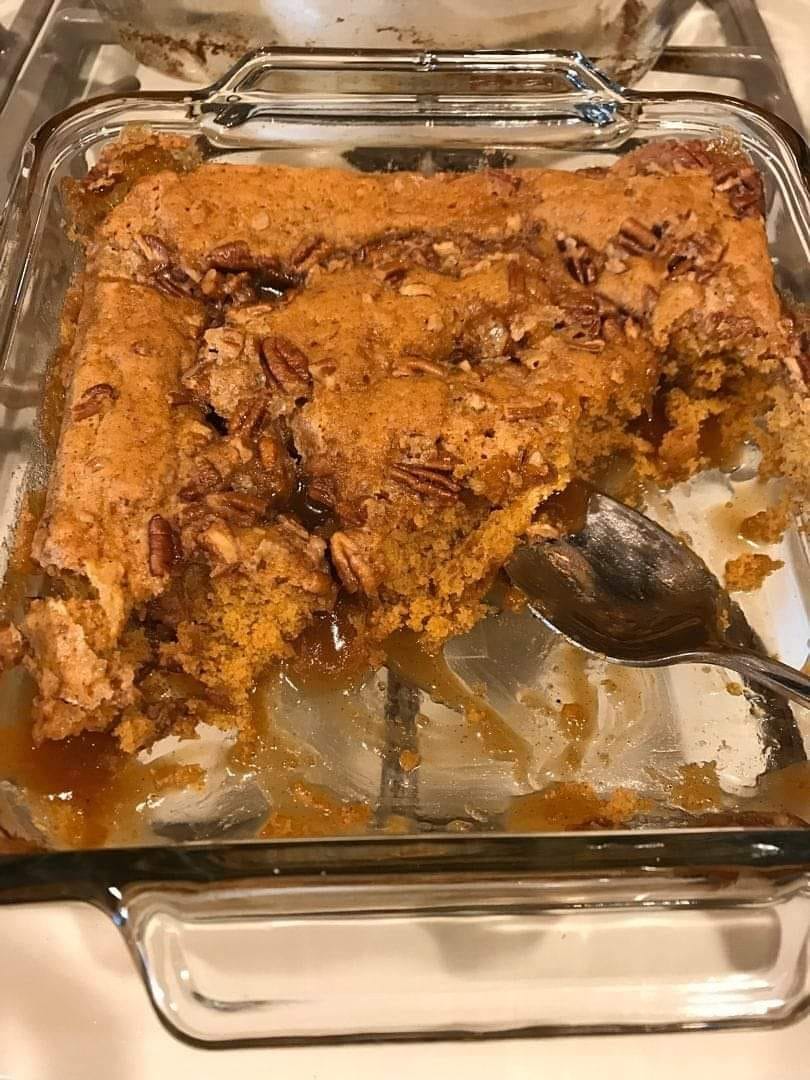 HOW TO MAKE PUMPKIN PECAN COBBLER – A HARVEST DELIGHT
The Pumpkin Pecan Cobbler is a delicious fall dessert that perfectly encapsulates the spirit of the changing of the seasons. This recipe encapsulates the warm, soothing tastes of pumpkin spice and pecans, which, when correctly mixed, produce a meal that feels like a snug embrace from Mother Nature herself. Pecans and pumpkin spice are both available at most grocery stores. Pumpkin, with its earthy richness, and nuts, with their pleasing crunch, come together in this dessert to commemorate the rich tapestry of fall.
The Pumpkin Pecan Cobbler is not just a dessert; rather, it is an adventure through the many nuances of taste and texture that fall has to offer. The cornerstone of this dessert is a velvety pumpkin filling that is scented with fragrant spices such as cinnamon and nutmeg. This filling acts as the base and provides a delectable background for the crunchy pecan topping. A wonderful crunch is added by the pecans, which have been caramelized to perfection. This creates a nice contrast with the smooth pumpkin foundation. This mouthwatering cobbler is like having a piece of autumn on your plate; just thinking about it conjures up visions of golden foliage and fresh, chilly air.
THE INGREDIENTS LIST:
For the pumpkin filling:
• 1 (15-oz) can.Of pumpkin puree.
• 1 Cup.Of granulated sugar.
• 1/4 Cup.Of milk.
• 1 Tsp.Of vanilla extract.
• 1/2 Tsp.Of ground cinnamon.
• 1/4 Tsp.Of ground nutmeg.
• 1/4 Tsp.Of ground ginger.
• Pinch of salt.
For the cobbler topping:
• 1 Cup.Of all-purpose flour.
• 2 Tsp.Of baking powder.
• 1/2 Tsp.Of salt.
• 1/2 Cup.Of unsalted butter, melted.
• 1/4 Cup.Of milk.
• 1 Cup.Of chopped pecans.
• 1 Cup.Of brown sugar, packed.
• 1/2 Cup.Of boiling water.
For Ingredients And Complete Cooking Instructions Please Head On keep on Reading (>)