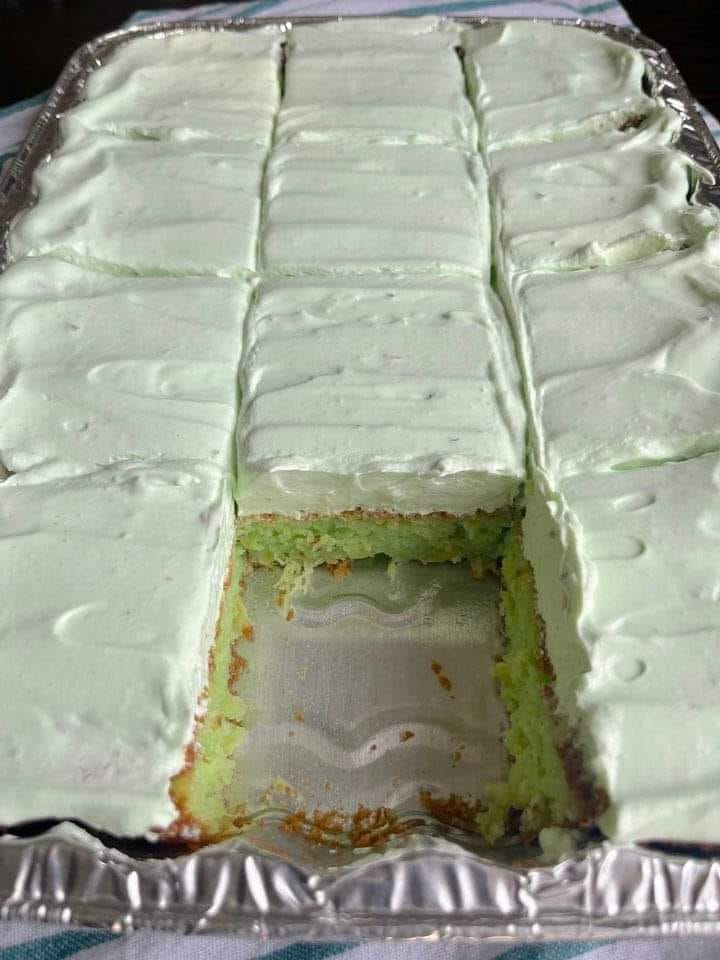 HOW TO MAKE PISTACHIO PINEAPPLE CAKE: A NUTTY TROPICAL DELIGHT
Rich, nutty tastes come together in perfect harmony with the bright, acidic sweetness of pineapple in this delectable cake made with pistachios and pineapple. This cake is a wonderful example of the magic that can be created when a variety of ingredients are brought together and allowed to work in tandem.
The Pistachio Pineapple Cake is a shining example of the inventiveness that may be produced in the realm of baking. Every mouthful takes you on an adventure via alternating layers of chewy cake, crunchy pistachios, and tangy pineapple. The flavor of this cake will certainly linger in your mouth long after you've finished eating it.
THE INGREDIENTS LIST:
1 and 1/2 Cups.Of all-purpose flour.
1 and 1/2 Tsp.Of baking powder.
1/2 Tsp.Of baking soda.
1/2 Tsp.Of salt.
1 Cup.Of unsalted butter, softened.
1 Cup.Of granulated sugar.
3 large eggs.
1 Tsp.Of vanilla extract.
1/2 Cup.Of shelled pistachios, finely ground.
1/2 Cup.Of crushed pineapple, drained.
1/4 Cup.Of milk.
Green food coloring (optional, for a vibrant green hue).
FOR THE FROSTING:
1 Cup.Of heavy cream.
1/2 Cup.Of powdered sugar.
1 Tsp.Of vanilla extract.
FOR DECORATION (OPTIONAL): Additional crushed pistachios and pineapple chunks
For Ingredients And Complete Cooking Instructions Please Head On keep on Reading (>)